Swindon-based construction firm Beard has officially opened its new Bristol office to coincide with the end of its 125th year of business.
Beard, which also has offices in Oxford and Guildford, acquired Langford Lodge, a Victorian building in Clifton, two years ago.
Previously occupied by international management and construction consultants Gleeds, Beard has completely refurbished it into a 5,882 sq ft state-of-the-art suite of offices.
The office offers the family-owned firm a more central base for its Bristol operations – it has spent the past two years in serviced offices in Westbury-on-Trym in the north of the city.
The firm has spent the past two years since opening in Bristol building a reputation for quality work – its projects in the area have included a £5.3m refurbishment project to convert a former tax office in central Bristol into high-specification student accommodation and Clevedon Pier's award-winning visitor centre.
It is now building the SS Great Britain's new £7.2m Being Brunel museum and visitor experience in the city's historic dockyard.
Beard chief executive Mark Beard told the gathering of VIPs, clients, suppliers and staff at the opening that the firm had been operating under the radar until now.
"We want to build a reputation as the most trusted building contractor in Bristol," he said.
Regional director Mike Hedges, who is based in the new office, added: "Our move to Clifton is an important one for us all at Beard as we celebrate our 125th business anniversary.
"It's a fabulous building in a superb location which we're really excited about. Langford Lodge not only gives us a larger and more flexible workspace, it brings us closer to our clients, consultants and projects. Putting down firm roots in the city also extends our customer reach and operational capability in Bristol and the South West."
The firm, which this year turned over £136m, has significant expertise in building for the healthcare, arts and culture, commerce and industry, education, ecclesiastical, elderly care, sports and leisure and defence sectors.
Special guest at the official opening was Bonnie Dean, chair of the trustees of Brandon Trust, the Bristol-based charity working with and for people with learning disabilities.
Pictured below, from left: Mark Beard, Beard chief executive; Alan Beard, deputy chairman and Mike Hedges, Beard Bristol director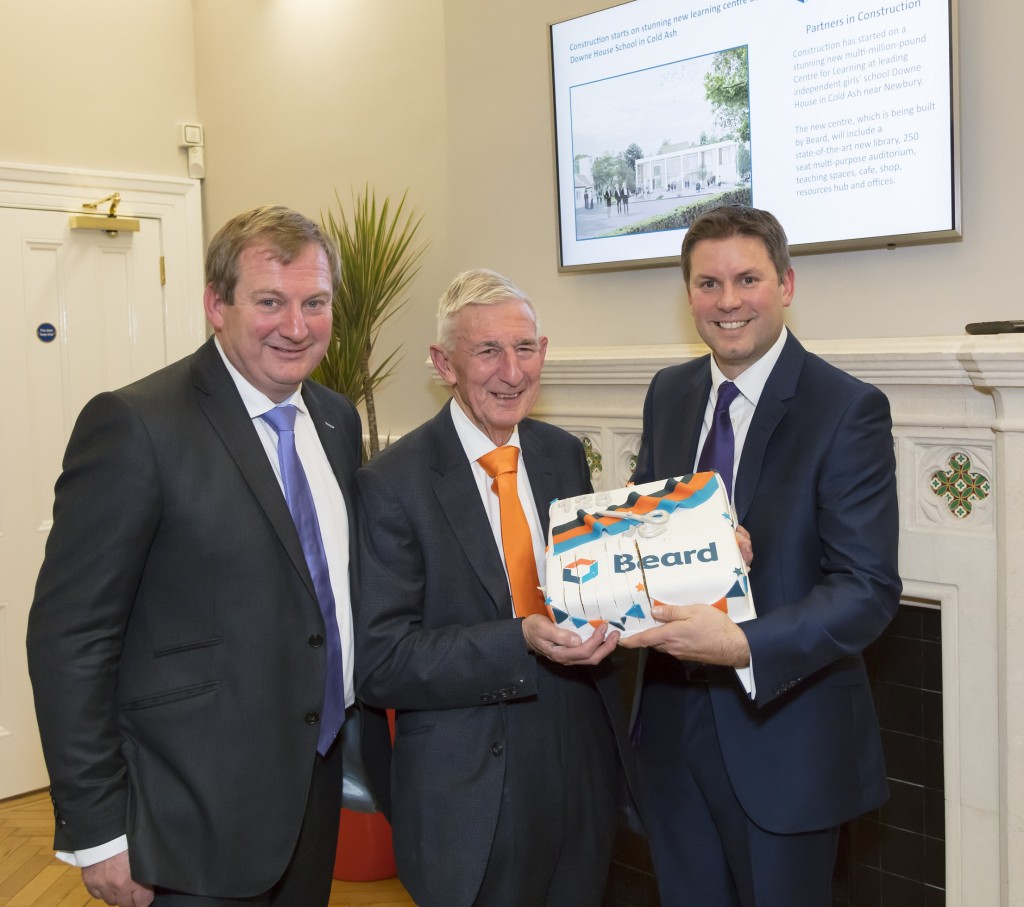 Pictured below: Bonnie Dean, chair of the trustees of Brandon Trust, with Mark Beard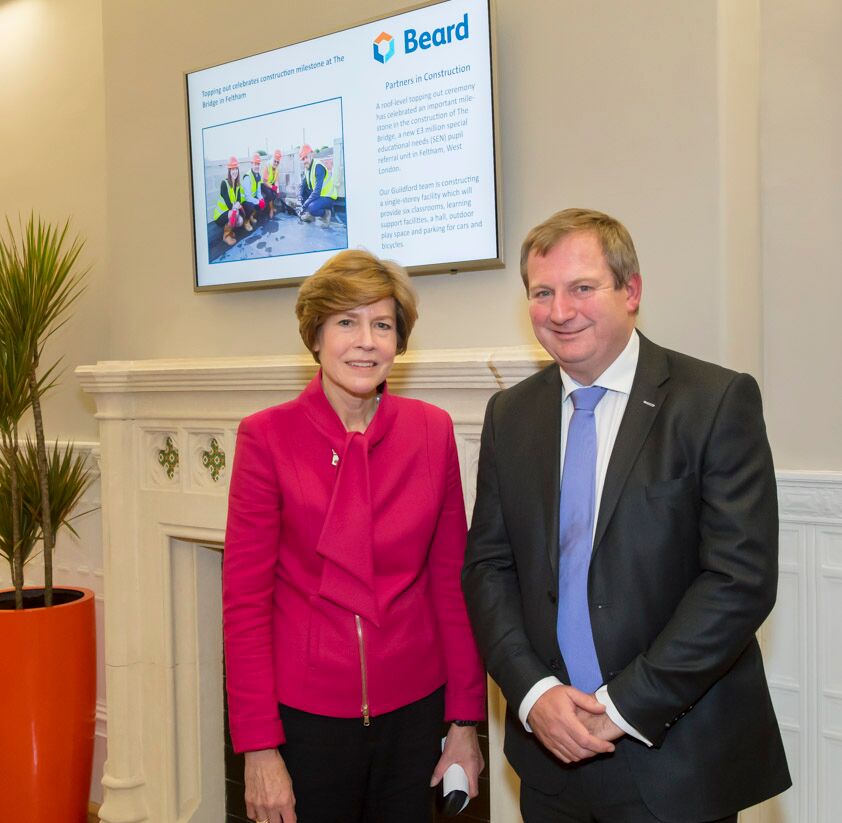 Pictured below: Guests enjoying themselves at the official office opening party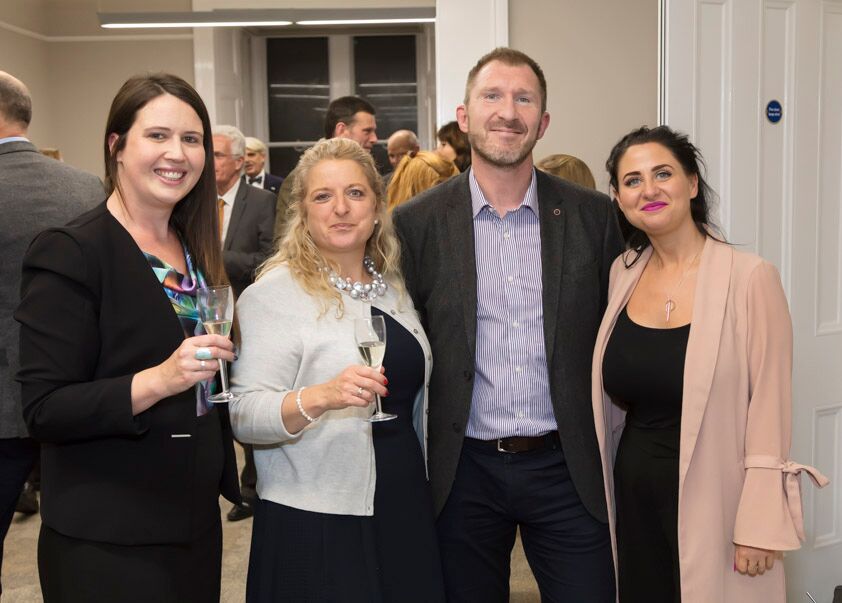 Pictured below: Conversation – and music – flowed at the drinks reception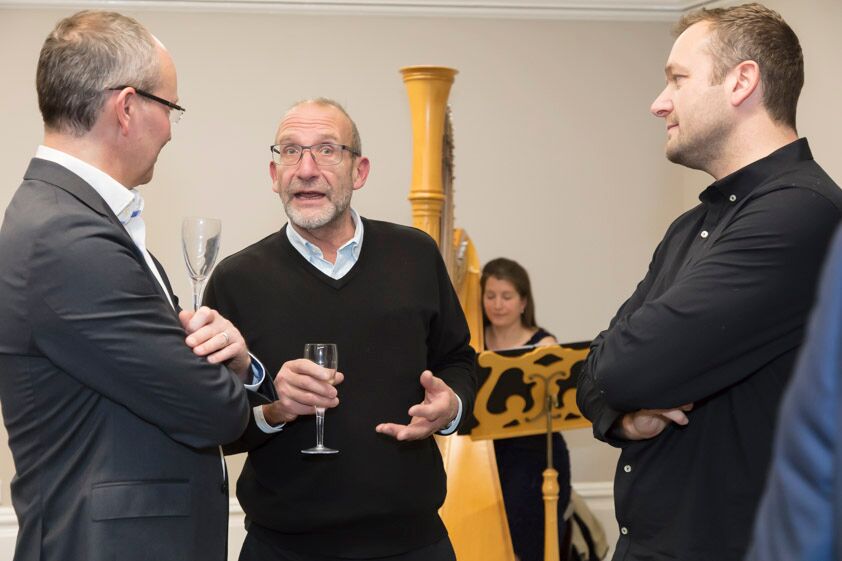 Pictured below: Guests mingle in the building's magnificent entrance hall