Alliance Pharma, the specialty pharmaceutical company, has made its second acquisition in less than a week, snapping up pesticide-free head lice treatment Vamousse for $13m (£9.6m).
The Chippenham-based firm, which buys underperforming drugs brands and realises their potential through investment, said the acquisition of Vamouse, like that of anaesthetic gel Ametop last week for $7.5m, would immediate boost its earnings.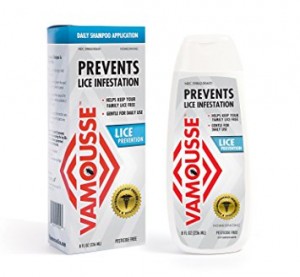 The deal to buy Vamousse, which has gained strong retail distribution since being launched in the US and UK in 2014, includes a deferred payment of up to $4.5m to seller US natural treatment firm Tyra Tech.
Sales of Vamousse last year were $6.6m with a gross profit of $4.6m – around 83% came in the US and 17% in the UK.
Alliance Pharma said Vamousse's market share had grown significantly ahead of its category in the US. Alliance plans to make use of its EU affiliates and extensive distribution network to drive further growth in the brand.
Alliance Pharma chief executive John Dawson said: "We are delighted to acquire the innovative consumer healthcare brand Vamousse, which will become our third major international growth brand.
"The acquisition will be immediately earnings enhancing and expected to be accretive to our return on invested capital from the second year. Vamousse will leverage our current infrastructure as it fits well into our growing UK consumer business, whilst expanding our footprint into the US.
"The brand will also benefit from added distribution both through our EU affiliates and through our international partner network operating in over 90 territories worldwide."
Alliance Pharma acquired the rights to Ametop, which is used to numb the skin before an injection, from global medical firm Smith & Nephew.
They join the Alliance Pharma portfolio of around 90 pharmaceutical and consumer healthcare products, which it eithers owns or licences.
Smith & Nephew has been selling Ametop in the UK, Republic of Ireland, New Zealand and Canada for more than 10 years, achieving sales of $2.8m in the year to October 31. Around three quarters of sales are in the UK and Ireland.
Alliance Pharma said both deals were being funded from existing cash and bank facilities, including drawdown from its £35m revolving credit facility. Around £1.3m of the facility remains available to fund further acquisitions.
Alliance Pharma, which has sales in more than 100 countries worldwide, has been listed on the London Stock Exchange's AIM market since 2003. Alliance Pharma's share price rose by 5.11% – or 3p – yesterday to close at 61.75p, just short of its five-year high of 62.25p achieved last month.