Accountancy group Grant Thornton has appointed Matt Parfitt to lead the growing employment taxes team in its regional office.
Matt, pictured, brings a wide range of commercial and technical experience and is a regular contributor to leading tax publications.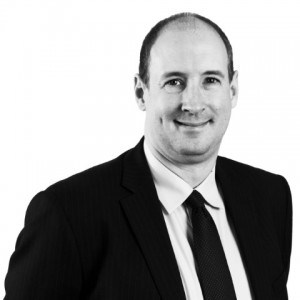 He joins as senior manager after three years at Swindon-based Nationwide Building Society, where he led the in-house employee taxes team. Prior to that he was a member of rival Deloitte's global employer solutions team in Bristol and previously ran his own internet retail business.
Matt's team in Grant Thornton's Bristol will be working with organisations across the South West, assisting them with a variety of challenges and opportunities, including the Apprenticeship Levy and accessing funding for training, National Minimum Wage compliance, IR35 tax legislation changes for public sector organisations, optional remuneration arrangements and termination payments tax and national insurance contribution (NIC) changes.
He will also lead his team to support clients regarding complexities of employer compliance and dealing with HMRC on a variety of matters.
Grant Thornton South West practice leader Tim Lincoln said: "Grant Thornton's commitment towards building a vibrant economy has seen the firm become more proactive with engagements to support clients with the wider aspects of growing a successful business.
"Matt's appointment is welcomed by forward-thinking financial directors and HR managers, who recognise the value his team can provide in helping them to address and manage the employee complexities and solutions involved with growing a business."