The Marketing Centre, the UK's leading provider of part-time marketing directors, has appointed John Courtney as its new regional director for the West Country & Wales.
John, pictured, founded Strategy Digital, a 50-person digital marketing agency based in Bristol, which he sold to national firm Fat Media in 2015.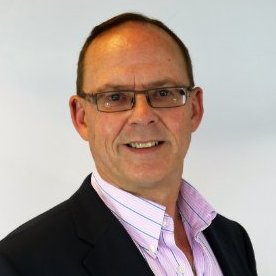 He is known in the tech community, having been nominated for a SPARKie Award for Best Mentor/Advisor for his work with scale up businesses at Entrepreneurial Spark, SETsquared, Microsoft Accelerator and HRH Prince Andrew's Pitch@Palace.
He is also ranked in the top 10 of the Top 100 Digital Influencers table compiled by Directors Centre and is a speaker at marketing conferences including LikeMinds and Digital Marketing Show.
John said: "The Marketing Centre's business model is shockingly simple: Part-time marketing directors for ambitious businesses for those who don't want, don't need or can't afford a full-time director.
"We have more than 60 very senior people available immediately, without employment or NI costs and without a long-term contract."
The West Country & Wales region covers Bristol, Bath and Swindon as well as all of Gloucestershire, Wiltshire, Somerset and South Wales.