Employment agency Juice Recruitment, which recently opened an office in Swindon, has launched a division to specialise in management positions across finance and accountancy, HR, commerce and business.
The new division will be headed by Juice business manager Ali Watson, pictured, who has been with the agency for 13 years and managed its permanent division for five years.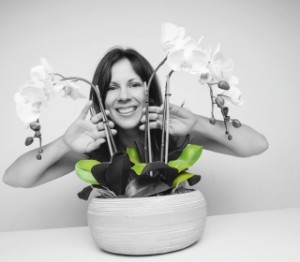 During this time she has built outstanding relationships with clients from small and medium-sized enterprises to large corporates.
Bath-headquartered Juice Recruitment has been supporting businesses in the region for nearly 20 years during which it has expanded into Bristol, Cheltenham, Trowbridge and, most recently, Swindon.
However, this is the first time it has launched a specialist service for middle and senior management roles, with annual salaries between £40,000 and £80,000.
Juice founder and managing director Emma Summers said the new service reflected the growing requirement for top-tier talent in the region.
"We are responding to a definite need for senior level candidates in the West's major cities," she said.
"There are some incredible business success stories here. These hugely entrepreneurial and high-growth firms are now looking for the expertise and experience of senior management hires.
"We are so pleased to launch our first specialist division, bringing together our amazing network of professional and highly skilled applicants with our exceptional client base."
Ali, who has particular expertise in accountancy, financial services, HR and sales roles, added: "Having worked across the Bath and Bristol markets for 13 years, I have met so many superb candidates and worked with fantastic businesses. It will be wonderful to provide this additional service to those clients and hopefully to many, many more in 2017 and beyond."