International architecture and building consultancy practice AHR has appointed Natasha Spooner as business development manager for the South West.
Natasha, pictured, will work across the firm's architecture and building consultancy practices, covering the South West, South Coast and South Wales.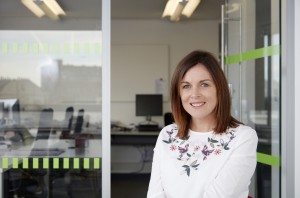 Natasha, who will be based in AHR's Bristol office, brings more than 10 years' experience working in the property and construction industry with a particular expertise and knowledge base within the residential and commercial sectors. She previously worked for Bristol-based Alec French Architects.
Natasha said: "I am looking forward to developing new opportunities and enhancing client relationships across a range of target sectors. I believe that my knowledge of the Bristol and South West property and construction market will be a long-term asset to the business."
AHR director Karle Burford added: "Natasha is already full of great ideas and the Bristol team is keen to start working together. We are sure she will bring new connections and help us to win even more work, in what has been a strong year so far."
AHR is one of Europe's largest firms of architects with 13 offices in the UK and overseas working on innovative and creative design-and-build projects across a range of sectors, including residential, commercial, education, transport and infrastructure, leisure, retail and health.
Recent and current projects won by the Bristol office include the award-winning Keynsham Civic Centre and work with UWE Bristol on its Campus 2020 developments.