The CBI has appointed Ben Rhodes as its new assistant regional director in the South West.
Ben, pictured, joins from the Devon and Cornwall Business Council, where he was chief executive for five-and-a-half years.
His responsibilities in the newly created role will include promoting the South West as a great place to invest and do business as well as providing the CBI's members with top level influence and insight.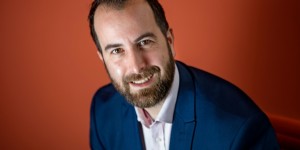 Ben said: "Having lived in the South West for many years, as a young person in Bristol and latterly in Plymouth, I am passionate about ensuring that the region thrives.
"I'm looking forward to building on our many unique and world-leading specialisms – from aerospace and marine science to food and drink and nuclear energy.
"I am particularly excited about this role as I see it as an opportunity to have greater impact at the regional and national levels, at a time of much change, through this highly-respected organisation."
CBI South West director Deborah Waddell said: "These are crucial times for our country and it is especially important that a strong regional business voice is heard at the heart of the debate.
"Having spent a large part of his career in the South West, Ben will be a real asset to the team and will no doubt be a positive force for good on behalf of the wider business community."