Vysiion, the Chippenham-based communications infrastructure and outsourced IT service provider, is delivering an IT managed service for the South West Heritage Trust, which runs archives, museums and other historic services across Somerset and Devon.
The archives hold more than seven million original documents relating to the history of Somerset and Devon with open access to the archives and digital records for the public.
The operation and curatorial support for the Museum Services, which runs the Museum of Somerset in Taunton, pictured, alongside the conservation and heritage planning permission support for the Environment Service creates the requirement for secure document and data management resource.
Vysiion, formerly known as RFL, put in place a transformation programme for the trust involving a hybrid cloud package and managed back-up service which stores data in an alternative UK data centre along with a service desk and end-user support function.
The trust was set up in 2014 to supply services previously hosted by Devon and Somerset county councils, including the Somerset and Devon archives, local studies teams, Somerset Museums Service and the Somerset Historic Environment Service.
It employs 85 people, along with numerous volunteers, across six main administrative regional sites in the two counties.
Vysiion's approach involved understanding the need to migrate from the trust's existing IT service providers, Somerset and Devon county councils, into a number of specialist environments where there was a responsibility to hold and manage a large amount of historic archive data.
This included a period of transformation to provide a new, scalable and secure IT core architecture to support the trust's development aspirations, hosted in the Cabinet Office's Crown Hosting facility.
Vysiion cloud & enterprise sales manager Caroline Andrewes said: "South West Heritage Trust needed to implement a modern and transformative IT solution that would support both customer and staff requirements over the long term.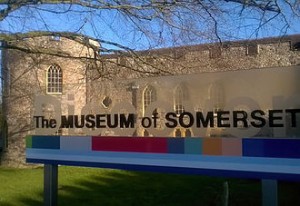 "Their clear focus on this objective allowed Vysiion to develop an approach that improved security and availability for both core infrastructure and for end users. It also meant we could design a scalable network solution that would increase productivity and the experience at all sites for both guests and staff alike."
The trust's head of business services Alex Sherman added: "Throughout this process it was important to maintain a focus upon the trust's future business plan and to ensure that any IT solution not only matched but enhanced the opportunities for this organisation.
"The approach that Vysiion has taken has focused on our objectives and needs and has delivered a secure and scalable solution that will support us in the coming years.
"The importance of managing and maintaining the archive data cannot be underestimated, and fortunately Vysiion understood this driver as well as our strong desire to offer more citizen-centric digital services in the future."