The success of an event staged for car giant Toyota has put automotive learning and development company RTS Group in the running for a prestigious award.
RTS, based at Notton, near Chippenham, is one of five contenders for the title of Automotive Event of the Year in the finals of the C&IT awards – the definitive accolades for B2B events.
Managing director Malcolm Miller said the Toyota project, pictured – which was linked to the launch of its new C-HR model – had been ideal for the company as it presented an opportunity to combine learning with event planning and organisation – two of RTS's key services.
"We have been steadily building our event capability over the last few years and this nomination is proof that our focus on learning value from an event is the right path to follow," he said.
"Toyota wanted to get centre sales teams fully on board with its new C-HR model and pass that enthusiasm on to the customer. We devised a product launch which was supported in the run-up with a highly effective and interactive app, and afterwards with ongoing learning and development at the retail centres.
"The event itself ran across five days at Silverstone, and was a resounding success. In effect, the app, event and follow-up learning were a three-pronged programme to engage staff and keep the momentum going."
The awards will be presented at the London Hilton on Park Lane on September 22.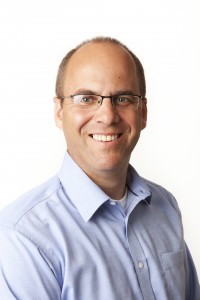 Susie Harwood, editor of C&IT – Conference & Incentive Travel – magazine, which is sponsoring the awards, said they were designed to recognise and celebrate the best B2B events delivered in the UK and overseas by top brands and their agencies.
"From inspiring international incentives in far-flung destinations, to innovative internal communications conferences designed to engage and motivate employees, the C&IT Awards showcase best practice and innovation in events," she said.
Malcolm, pictured right, added: "Being shortlisted is a huge feather in our cap and our fingers are crossed very tightly for the results. It's all credit to our team for the hard work they put into making the C-HR event such a resounding success."
RTS Group, founded in 1989, provides learning and development services to the automotive industry across Europe, the Middle East, China and South Africa. It works with manufacturers and brands, such as Mercedes-Benz, Mazda and Nissan.