The power struggle between Chippenham green energy group Good Energy and arch-rival Ecotricity has been put on the back burner after next week's showdown shareholders' meeting was adjourned indefinitely.
Chippenham-based Good Energy, in which Ecotricity has built up a 25.3% stake, said it hoped the acrimonious row would now be replaced by "positive dialogue" between the firms.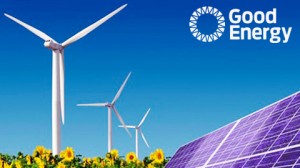 The bitter battle boiled over when Ecotricity founder, hippie-turned-green entrepreneur Dale Vince, demanded non-executive director roles on London Stock Exchange-listed Good Energy's board for himself and another Ecotricity chief.
He also turned up the heat on Good Energy by calling into question a number of business decisions made by its directors, including contracts with a company led by founder Juliet Daveport's husband.
Good Energy had agreed to hold a meeting of its shareholders next Wednesday, at which it would call on them to reject Ecotricity's demands.
In a no-holds-barred letter to shareholders, Good Energy chairman John Maltby gave a long list of reasons why they should reject Ecotricity's demands, describing the Stroud-based firm as an "aggressive competitor of Good Energy since our founding more than 18 years ago".
But now Ecotricity has withdrawn its official notice calling for the meeting – a decision welcomed by Good Energy.
Mr John Maltby said: "We seek a constructive dialogue with Ecotricity, as we do with all of our shareholders, and see this as a positive step.
"We hope very much that we can put this matter behind us and would like to thank our customers, shareholders, and other stakeholders for their support."
Good Energy employs around 350 staff in Chippenham and has more than 72,250 renewable electricity customers and 43,000 carbon neutral gas customers.
It owns the Delabole Wind Farm in Cornwall, the UK's first commercial wind farm, and owns and operates Hampole Wind Farm, near Doncaster, along with seven solar farms.
Ecotricity was launched by Mr Vince in 1996 and claims to have been the world's first green electricity company.
While the firms are fierce competitors in the green electricity sector they are also squaring up to do battle in the increasingly important and potentially-lucrative electric vehicle market.