Branding, exporting and the challenges of being a woman boss in the male-dominated world of professional football are among the issues that will be showcased at this year's Festival of Female Entrepreneurs in Bristol.
The event, staged by small business support group Enterprise Nation on October 20, has become the largest of its kind in the UK and has been held in the city since it was launched six years ago.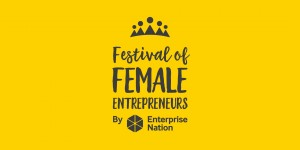 This year it moves to the recently opened Bristol Harbour Hotel & Spa in Corn Street where it will bring together some of the country's most influential female entrepreneurs, business leaders and brightest start-ups to provide practical insights into growing a business.
The keynote speaker will be Carolyn Radford, serial entrepreneur and CEO of Mansfield Town FC, whose presentation will be titled Challenging the Norm. Carolyn is widely viewed as a pioneer in defending equality and fairness within professional football and she has a passion for challenging the norm and challenging perceptions.
Also speaking will be Bristol-based entrepreneur Rob Law, founder of kids' travel accessories firm Trunki. He will talk about the challenge of defending the intellectual property of his iconic ride-on suitcases.
Other sessions will explore using celebrities as brand ambassadors, doing business overseas, and the future of digital.
Tickets, which cost £49 including VAT, provide all-day access to the keynote stage plus the evening drinks reception from 5.30pm to 6.30pm. Click here to buy tickets
Festival agenda:
10am: Welcome from Emma Jones, founder of Enterprise Nation and Asher Craig, deputy mayor for Bristol
10.15am: Why I turned down the Dragons, interviewed by 'the one that got away'
Rob Law, founder of the company behind the kids ride-on suitcase Trunki, who was turned down for investment on Dragons' Den (but went on to achieve massive success anyway), interviews Julianne Ponan, founder of Creative Nature, who secured investment on the show but turned it down.
10.40am: Square up to your brand sales
Sarah Harvey, head of UK for payments company Square interviews a panel of retailers for top tips on how to grow your sales
11.10am: Sourcing celebrities as brand ambassadors
Emma Jones interviews a panel of business owners who have had success with sourcing celebrities as brand ambassadors
Max and Nina Leykind, co-founders, Eyeko
Tricia Cusden, founder, Look Fabulous Forever
11.40am: Coffee break
12pm: It's bloomin' marvellous
Aron Gelbard, founder of online success story Bloom & Wild, explains how he's building a subscription business
12.30pm: Taking my brand global
Dan Martin, head of content at Enterprise Nation, interviews a panel of business owners who are exploring new markets around the world to find out how they've done it, their successes, challenges and top tips
Caroline Jackson, chief executive, Little Women
Joanna Morgan, director, Radnor Preserves
1pm: Lunch
Eat in by selecting the lunch option when you purchase your ticket, or step outside for an hour and have a break at your own leisure in the heart of Bristol's Old City
2pm: There's nothing more lucrative than loyalty
Edwina Dunn, serial entrepreneur and inventor of Tesco Clubcard, shares her thoughts on loyalty and why it's key to business success
2.30pm: Could the UK become the Silicon Valley of government technology?
Emma Jones interviews Daniel Korski CBE, a former special adviser to prime minister David Cameron and co-founder and CEO of Public, a venture firm focused on helping technology start-ups transform public services
3pm Digital disruptors: What's next for digital?
What's next for digital and where you should be concentrating your efforts as a small business owner?
Jazz Gakhal, director, Direct Line For Business
Zoe Hominick, head of business marketing, O2 Business
Plus representatives from Facebook
3.30pm: Return of the Female Start-up of the Year
Mel Bounds, founder of Bristol-based This Mum Runs, discusses the past 12 months since being crowned Female Start-up of the Year 2016
4pm: Coffee
4.30pm: Competition: Female Start-up of the Year 2017
Three Enterprise Nation members will pitch live on stage with the chance of winning the title of Female Start-up of the Year 2017 powered by Facebook She Means Business. Applications for pitching will open on 20 August and close on 13 October. As well as the title itself, the winner will win a whole host of business support prizes to help them grow their business.
The competition will be judged by:
Mel Bounds, founder, This Mum Runs
Mike Jackson, investor, entrepreneur & director of scale-ups at Shaw & Co
Alison Edgar, The Entrepreneur's Godmother
Carolyn Radford, serial entrepreneur and CEO of Mansfield Town FC
Sharron Gunn, executive director, ICAEW
Representative from Facebook
5pm: Challenging the norm: Carolyn Radford, serial entrepreneur and CEO of Mansfield Town FC
Carolyn accepted the position of chief executive officer at Mansfield Town Football Club at the age of just 29, becoming the youngest football CEO in the country, a title she still holds. Since then, she has helped mastermind the club's return to the English Football League and has transformed its previously plummeting finances, to become a business that is now expected to become profitable this financial year. Along with her position at Mansfield Town, Carolyn is a director of One Call Insurance, OCL Solicitors and beauty salon, Beauty at Doncaster.
5.30pm: Drinks reception
6.30pm: Event closes