Accountancy group EY has made two key promotions and a senior appointment in its regional financial services (FS) practice as it continues to expand across the South West and Wales.
Gareth Mee has been appointed as partner while Shannon Ramnarine becomes an associate partner and Andy Roughan a director.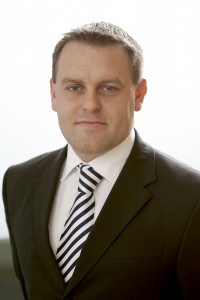 Gareth leads EY's FS advisory practice across the South West and Wales. The practice has grown to 40 staff in three years and has plans to reach 100 by 2020.
He also leads EY's global investment advisory practice – a 70-strong team responsible for independent advice to the institutional investment and asset management markets.
Shannon leads EY's financial accounting advisory services practice in its Bristol office – a specialist team of five providing assistance on critical issues arising from changes in accounting standards and regulatory requirements. It has plans to double in size by 2020.
Andy has been appointed to lead a tax practice focused on the financial services sector in the South West and Wales. He is a corporate tax specialist with more than 16 years' experience providing audit, compliance and advisory services, and is looking to recruit into the team.
EY employs nearly 400 people in its Bristol office, working across the four service-lines of assurance, advisory, tax and transactions, with more than 100 of them dedicated financial services professionals.
Partner and South West and Wales head of financial services Andy Blackmore, pictured, said: "EY's South West and Wales FS practice has grown to over 100 people in three years. These appointments, along with the expansion of the tax team, reflect the firm's continued investment in our people, business and brand.
"Gareth and Shannon's promotions are a reflection of the dedication both have shown in growing our financial services business over the past three years and of their significant talent and skills. Both are a key part of my local leadership team and I look forward to continuing to work with them as we aim to double in size by 2020.
"I am also delighted to have recruited Andy into the team; having a corporate tax director specialised in the FS sector means that more of the services we provide can be delivered locally, increasing our flexibility and connections across the region."
EY South West and Wales managing partner Andrew Perkins added: "We have big ambitions for our regional business and are delighted to be growing our team in the South West and Wales. Gareth, Shannon and Andy will each have an important role to play in helping us achieve our growth ambitions."