Confidence among West of England firms has plummeted to its lowest level since the depths of the recession in 2009, according to the latest survey of its members by Business West, the region's largest business organisation.
The number of businesses describing themselves as confident about their future slumped by 22% compared to the same time last year.
The latest survey was conducted by Business West – which runs the Swindon & Wiltshire Initiative – just under a year since the referendum vote to pull the UK out of the EU.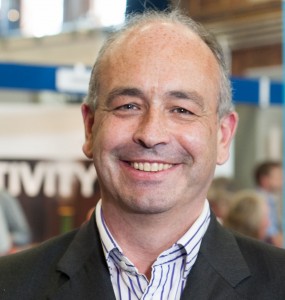 Business West blamed 12 months of "political uncertainty" for the almost unparalleled decline in confidence which had left some of its members in "operational stasis".
Nearly 300 businesses based across the region took part in the survey between May 24 and June 14.
Almost two-thirds cited falling domestic sales, increased inflationary pressures and the lack of a clear roadmap for exiting the EU as factors contributing to an increasingly gloomy outlook.
Business West said that instead of expressing a "mildly pessimistic" point of view on their prospects for growth, an "alarming" number described how they have entered a period of operational stasis as they try and weather the uncertainty.
It quoted responses from a number of its members who had taken part in the survey, with an unnamed Bristol manufacturer saying that any long-term plans it had for growth had been scuppered and that was now concentrating on surviving 'month by month'.
It was a similar picture for a Gloucestershire based food wholesaler, which told Business West: "We've been really hit since June 2016 on currency devaluation. Huge uncertainty is leading to paralysis in some quarters."
And the owner of an award-winning art gallery and café in Salisbury added: "The next 18 months are going to be very difficult. I think we will just be trying to hold our position and any ideas of growth, which we had for six months prior to the referendum, have to be put on hold."
Business West pointed out that its survey resulted had emerged this week shortly after the International Monetary Fund (IMF) downgraded its growth expectations for the UK economy by 0.3 points to 1.7% – the largest reduction of any advanced economy.
It said the IMF's forecast compounded fear among businesses that the UK economy might be facing challenging times ahead.
Business West managing director Phil Smith, pictured, said: "Not since the recession has the UK's economic outlook tallied so closely with what is happening on the ground for South West businesses.
"It is becoming abundantly clear that 12 months of political uncertainty triggered by the Brexit vote is weighing on business confidence.
"Now that Brexit negotiations are underway, there is a pressing need for clarity on the government's negotiating aims. I sense that the concerns and interests of businesses may at last be beginning to be listened to and they will now be calling even more strongly for an approach to Brexit which puts the needs of businesses first and affords them the time and the assistance necessary for adapting to life outside the EU."
Data from Business West's surveys are fed into the British Chamber of Commerce's (BCC) Quarterly Economic Survey, which gives an indication of business confidence and trading conditions over the past three months.
A Business West poll of 700 firms across Swindon and Wiltshire, Bristol, Bath and Gloucestershire ahead of the referendum vote showed that 62% of business people had planned to vote to remain, compared to 22% who said they would vote to leave – a ratio of almost three to one.