Accountancy firm Grant Thornton has appointed Alistair Wardell as head of restructuring for the South of England – a role in which he aims to help Swindon area businesses reach their full potential.
Alistair, pictured, brings more than 20 years' experience to the job, most recently as practice leader in Grant Thornton's Cardiff office.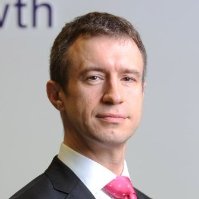 During that time he has successfully supported owner-managed, family-run and private equity invested companies to grow their value and move on to the next level.
He specialises in helping directors identify the key factors that will make their businesses more profitable and the potential barriers to their success.
He then works with the company to build and, most importantly, execute a plan which optimises the performance of their business. He has worked on a range of restructurings from large multinational to pre-revenue life sciences businesses.
In his new role he will be based in Grant Thornton's Cardiff office and will cover the South West, Thames Valley, South Coast and Wales.
Grant Thornton South West practice leader Tim Lincoln said: "This investment in talent comes as a result of strong business growth in the region, with a continued demand for our services.
"We work with some of the region's most dynamic, fast-growing businesses, and I'm confident that Alistair brings with him the strong market experience that we need to continue our success in supporting our clients on their growth journeys.
"As enthusiastic as he is pragmatic, Alistair's positive approach is welcomed by directors who are often frustrated by their inability to find a way out of their commercial difficulties.
"One of his key skills is his ability to get the different stakeholders of a business refocused on the company itself and to base their decisions on a balanced set of information and forecasts."