Exporting firms based in the South West received support worth £3.2m from the government's export credit agency UK Export Finance (UKEF) over the past year – helping them achieve overseas sales of more than £41m.
The figures emerge from UKEF's latest annual report. The agency works alongside the Department for International Trade (DIT) to boost exports, ensuring that no overseas sales opportunity fails through a lack of finance or insurance from the private market.

South West export finance manager Hugh Francis added: "UKEF's results demonstrate our ongoing commitment to making exports happen and to finding innovative ways to meet a broader range of exporter needs.
"More importantly, they highlight the growing international demand for UK goods and services and the willingness for UK businesses to meet that demand."
The figures come a week after International Trade Secretary Liam Fox told West of England businesses that there had never been a better time to start exporting, with the help of his department.
He pointed to new government figures showing an 11% surge in the value of overseas sales made by businesses from the region, with more than 8,600 firms now exporting – an increase of 6.5%.
Among firms helped by UKEF last year was Shepton Mallet-based FTI, a market-leading manufacturer of insulation cladding for oil and gas firms, including international clients such as Shell and BP.
FTI was asked to provide $1m (£770,000) worth of bonds to secure a $8.5m export contract with Malaysian oil giant Petronas. Though a common requirement in the oil and gas industry, the cash deposits required to secure the bonds would have put serious pressure on FTI's working capital.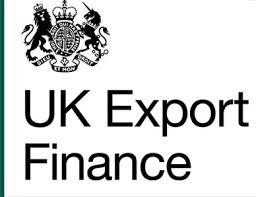 UKEF provided FTI's bank with a guarantee for 80% of the bond value, allowing FTI to secure the high-value contract while retaining sufficient cash to finance its manufacturing and business operations – and subsequently secure another Petronas contract as a result.
FTI managing director Neil Smallwood said: "UK Export Finance was the natural answer when faced with the bond requirements of the contract, which would have stretched our resources. Its assistance has enabled us to double our turnover, land repeat business and increase our footing in the Malaysian market."
UKEF's 2016/17 annual report shows nationally it provided £3bn of support – a 60% increase on 2015/16 – for exports to 63 countries, with 79% of the UK exporters benefiting from this support small and medium-sized enterprises.
UKEF also lent a record £305m directly to infrastructure and energy projects.
Sectors in which UKEF has supported exports over the past year include infrastructure, energy, mining and metals, petrochemicals, telecommunications, and transport.
UKEF supports exporters with a range of products that include:
Bond insurance policy

Bond support scheme

Buyer & supplier credit financing facility

Direct lending facility

Export insurance policy

Export refinancing facility

Export working capital scheme

Letter of credit guarantee scheme
This week, UKEF also published its business plan for the next three years, which identifies a number of concrete measures that will help more UK exporters and their suppliers benefit from UKEF support, including a partnership with banks to deliver support directly to their trading customers announced last week.
The plan also states that UKEF intends to use the draw of its financing to create procurement opportunities for smaller companies in the UK supply chain, incentivising overseas buyers to look to the UK to source goods and services.
International trade minister Greg Hands said: "UKEF's results show that the UK's world-leading exporters are supported by a world-leading export credit agency as they look to succeed in a global marketplace. And UKEF's new business plan is a clear statement of intent: Britain is open for business, and we want to help even more companies realise the world of opportunity out there."