Good Energy, the Chippenham-based renewable energy firm, has become embroiled in a power struggle with arch-rival Ecotricity that has sparked a surge of interest in the green sector.
Ecotricity, 100% owned by hippie-turned-entrepreneur Dale Vince, pictured below, has amassed a 25.3% stake in Good Energy over the past year – and now wants Mr Vince and a sidekick to be appointed to its board.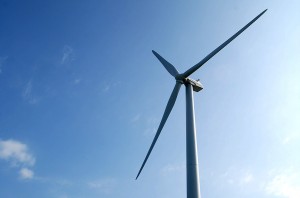 But, Good Energy, which is listed on the London Stock Exchange's AIM market, has dismissed Stroud-based Ecotricity's demands as "unworkable" and called on shareholders to reject it.
Industry insiders believe the power struggle between the West Country rivals has been sparked by both firms' interests in diversifying into the emerging – and potentially lucrative – areas of battery storage and electric vehicle charging networks.
Ecotricity has recently opened its first storage project in Stroud and claims its Electric Highway is Europe's largest charging network. But Good Energy is also targeted these areas.
Good Energy, which was founded more than 17 years ago by Julia Davenport, employs around 350 staff in Chippenham. It now has more than 72,250 renewable electricity customers and 43,000 carbon neutral gas customers.
It owns the Delabole Wind Farm in Cornwall, the UK's first commercial wind farm, and owns and operates Hampole Wind Farm, near Doncaster, along with seven solar farms.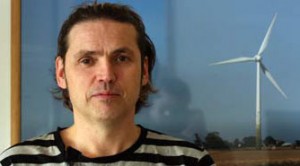 Ms Davenport, pictured below, was awarded an OBE for services to renewables in 2013 and in June 2015 was appointed to the board of the Natural Environment Research Council.
Ecotricity claims to have been the world's first green electricity company, having launched in 1996. It also built Britain's first electric super car – the Nemesis.
In a statement to the London Stock Exchange, Good Energy said it had received a notice "pursuant to section 303 of the Companies Act 2006" from Ferlim Nominees, which was acting on behalf of Ecotricity.
The notice sought to requisition a general meeting of Good Energy's shareholders to consider the appointment of Mr Vince and Simon Crowfoot, managing director of Ecotricity's Electric Highway division, as non-executive directors.
They will take up the roles if more than half of the votes cast at the meeting are in favour, including those cast by Ecotricity and its representatives.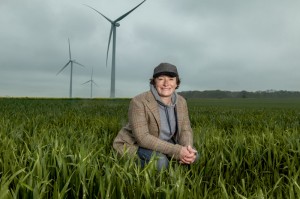 But Good Energy said Ecotricity was a direct competitor and that appointing their representatives as non-executive directors would "present significant conflicts of interest that would work against the best interests of Good Energy's shareholders as a whole, as well as Good Energy's customers and other stakeholders".
Good Energy chairman John Maltby said: "Having the owner and senior management of a direct competitor on our board would be unworkable. There can be no reasonable expectation that any representative of Ecotricity would put the interests of Good Energy shareholders, customers and other stakeholders before those of Ecotricity.
"The proposed appointments, if implemented, would significantly curtail the ability of Good Energy's board to operate and consider any commercial matter in a unified way, creating unnecessary administrative, financial and competitive penalties for the company.
"This action by Ecotricity is regrettable and we will be writing to shareholders setting out our position and the importance of voting against Ecotricity's proposal."
No date for the general meeting has yet been set.