National property consultancy Lambert Smith Hampton (LSH) has boosted its South West-based real estate advisory team with the appointment of Rebekah Formosa as an associate director.
Rebekah, pictured, joins from Cushman and Wakefield's Bristol office, where she worked for more than eight years in the public sector advisory team covering central and local government, healthcare, bluelight services and education.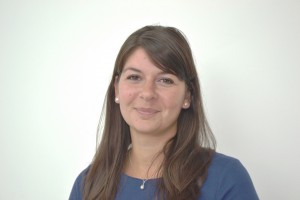 In her new role at LSH she will advise clients on how to use their property more efficiently through accommodation, estate and asset strategies, property portfolio reviews, the Cabinet Office and Local Government Association's One Public Estate programme, and business case and options appraisal, including value for money analysis and financial modelling.
Rebekah, who has an MSc in economic management and policy, business economics from the University of Strathclyde, said she was keen to join LSH in Bristol because it offered an opportunity to move from a purely public sector advisory role to a comprehensive end-to-end strategic and delivery advisory role spanning both public and private sectors.
She said: "The team is already heavily involved in advising a number of clients such as Bath North Quays and Bristol City Council's Local Housing Company, which will have a direct and long-term effect on our local area and I am very much looking forward to advising on these projects, amongst others."
Jamie Blakeley-Glover, director of LSH's South West real estate advisory team, added: "There is an increasing demand for our services and we are committed to growing the team with experienced staff who really understand the region and the sector. Rebekah's background and wide-ranging expertise will enhance our team's credentials enormously."