Business advisory firm Deloitte has made six senior appointments to its South West leadership team, including three new partners and three directors.
Business advisory firm Deloitte has made six senior appointments to its South West leadership team, including three new partners and three directors.
The newly promoted partners are David Clements in risk advisory, Duncan Milne in consulting and Adam Powell in tax, while the three new directors are Nick Comer in the indirect taxes team, Louise Durkan in restructuring services and Iain Leith, who has joined the firm as a director in its risk advisory practice.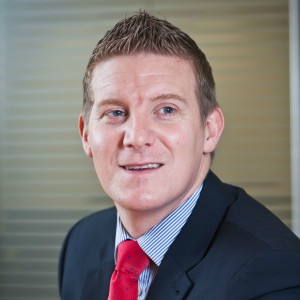 The appointments strengthen Deloitte's South West practice, which has offices in Bristol and Bath and employs more than 350 people, including 25 directors and 27 partners.
In his new role, David Clements, pictured right, will be a partner in the national retail conduct team in risk advisory, leading the regional team which is based across four offices in the South West as well as Scotland.
The team focuses on regulatory change affecting financial services organisations and works with businesses in various sectors, including retail banking, insurance and wealth management. The team provides advice, support and assurance on the management of conduct risk.
David said: "As partner, I am looking forward to further developing and growing the team and continuing to work with and support our leading financial services clients on interesting and challenging projects.
"Over the last nine years I have had the opportunity to work with a lot of great people on a variety of rewarding projects in the South West, UK and Europe and want to build on these trusted and strong relationships."
David, who grew up in Bristol, joined Deloitte in 2008 after having worked in the financial services industry for RBS for 11 years in a variety of roles predominantly in the retail banking sector.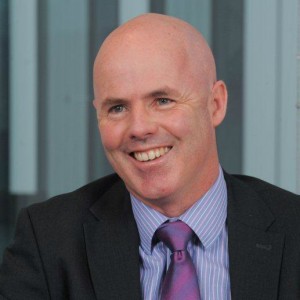 Duncan Milne, pictured left, will be the consulting partner leading nationally on building the firm's technical delivery capability for robotics and cognitive automation, providing innovative solutions to clients across a range of sectors.
His teams focus on helping businesses make the right decisions about disruptive technologies to enable them to grow in a fast-moving environment, supporting them as they change the way they operate, how their customers interact with them and how their people work.
He said: "Disruptive technologies such as robotics and automation bring new opportunities for businesses to provide high-value products and services. Innovation helps to create new markets and reshape established ones, transforming industries and changing the competitive landscape.
"I am excited about my new role and look forward to helping clients to transform their businesses and form new business models to make the most of these two evolving technologies."
Duncan, who was born in Keynsham and went to university in Exeter, joined Deloitte in 1992 after Praxis, the software company he was working for in Bath, was acquired by the firm.
Over the past 25 years he has worked on a number of exciting projects, leading and delivering several large-scale complex technology transformation programmes for financial services clients, including various insurance companies. He also spent three years at Deloitte in New Zealand and Australia before returning to Bath to manage Deloitte's European solution centre.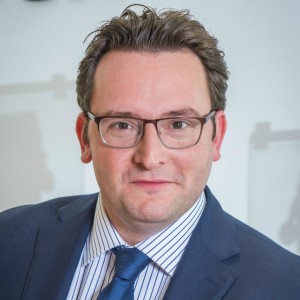 In his new role as tax partner, Adam Powell, pictured right, will lead the business tax practice for foreign-owned companies on a regional level, while leading a national team focussed on the impact on foreign-owned groups of aspects of the OECD's work in the area of Base Erosion and Profit Shifting (BEPS) – tax avoidance schemes that exploit gaps and mismatches in tax rules to artificially shift profits to low or no-tax locations where there is little or no economic activity.
He specialises in advising global groups headquartered outside the UK, with a particular focus on groups headquartered in the US. His teams work with global and multinational businesses, advising them on the tax implications of expanding overseas, operating and growing in the UK, and understanding the impact of new tax legislation.
He has a wealth of experience in advising clients in a number of industry sectors, including manufacturing, financial services, and the travel, hospitality, and leisure sector.
Adam said: "The tax world is going through a period of real change so it's an exciting field to work in, especially when you have an international focus. It's fascinating to work with and advise foreign-owned businesses that have invested in the UK.
"I am extremely proud to become a partner in our tax practice, and look forward to developing and strengthening the team so we can continue to help these organisations manage the increasingly complex tax landscape."
Adam joined Deloitte when it took over Arthur Andersen in 2002. He has focused on business tax throughout his career and specialised in foreign-owned companies for the past 10 years. He has worked in numerous cities including Birmingham, Leeds, New York and London, before his move to Bristol.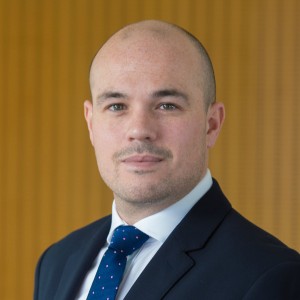 Nick Comer, pictured left, joined Deloitte in 2006 as a graduate in the Bristol tax practice, where he began to specialise in indirect taxes. As a director, he will now lead the national government and not-for-profit tax team with a particular focus on the South West and Wales region.
The team helps clients manage tax risk and identify opportunities for savings on their most complex business challenges. This will range from helping local charities determine whether they should be VAT registered, advising universities on how to navigate the tax complexities associated with developing a new campus, to helping government agencies identify irrecoverable VAT issues associated with structuring their IT procurement contracts.
Louise Durkan, pictured below, joined Deloitte in 2009 and has spent the past 20 years working in restructuring services in Cardiff and Bristol. In her new role as director, Louise will lead the restructuring services team of 12 specialists based in Bristol alongside Richard Hawes, the partner heading up this financial advisory team.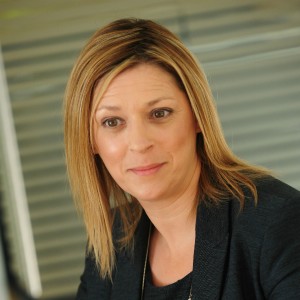 She will also join the leadership group for the Southern region restructuring services team that stretches from West and South Wales, throughout the South West and across to the South East of England. Louise and her Bristol team work with corporates and their stakeholders, advising underperforming or financially distressed or distressed businesses in a broad range of sectors.
She is also the vice-chair of the South West and Wales committee of R3, the trade association for the UK's insolvency, restructuring, advisory, and turnaround professionals, and in December will become regional chair.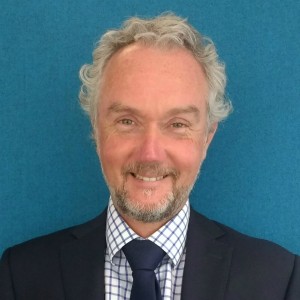 Iain Leith, pictured left, was appointed a director in the risk advisory practice in May and will lead the technology risk consulting team based in Bristol. This team consists of 14 consultants who are technology risk and control experts, dedicated to supporting the delivery of a broad range of services that help clients across all sectors deal with challenges in areas where they may lack the right mix of technological skillset amongst their own staff.
The team's primary focus is to help clients understand their technological risks and evaluate the effectiveness of controls they have in place to mitigate these risks, advising on gaps against industry or regulatory standards and recommending improvements.
The team works on projects ranging from data governance and helping companies prepare for the new General Data Protection Regulation (GDPR) legislation that comes into effect next year, cyber risk and helping clients put security policies in place to detect attacks and minimise the risks of cyber threats, to IT risk management, ensuring that business systems are resilient and recoverable should there be an outage.
Iain's previous role was at KPMG but he has spent the majority of his career working in industry, primarily in the retail banking sector having worked at the Bank of Scotland for 16 years in various roles, and six years at Lloyds Banking Group latterly as head of IT audit.
Deloitte South West senior partner Martyn Gregory said: "These promotions are a clear example of how we are investing in our region and further strengthening our capabilities in the South West. As partners and directors, they're now part of the leadership of our firm.
"It is testament to the quality of the people we have in our business and of the valuable work they are doing with our clients. They have built up extensive knowledge in their specialist areas and I'm sure they'll continue to be successful in looking after our clients and leading their teams. There are few things more important to the success of our business than attracting, developing and retaining high quality people."