Accountancy group Grant Thornton has boosted its South West and Wales corporate finance advisory team with the appointment of Trefor Griffith as a partner.
Trefor, pictured, already leads the consumer industry group for the firm nationally, having been based in Grant Thornton's London office since 2009. He has a particular focus on the food and beverage sector, where he has led deals across the UK.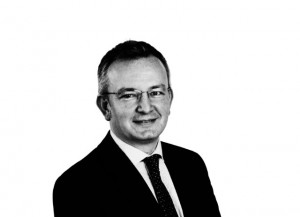 He also boasts an impressive track record of mergers and acquisitions in the South West. Among the notable deals he has led in the region over the past few years are the investment in BVG Airflo by BGF, BVG's acquisition of Thompson and Morgan, and the sales of AerFin to Carval and Westbridge Food Group to CP Foods.
Grant Thornton South West practice leader Tim Lincoln said: "Trefor brings with him strong experience from both a national perspective and regionally that will prove invaluable to us and our clients. He will be a real asset to our team and I'm confident that he will help to further bolster our presence in the regions."
Trefor added: "I am delighted to be able to join a young dynamic team covering the South West and Wales, working with them to continue to grow our business in the region.
"Our focus on advising dynamic organisations is a perfect fit with a significant number of businesses in the region and I am looking forward to working with more of them in the coming months and years."