Parliamentary candidates campaigning ahead of next month's General Election should put the needs of the small business community at the heart of their thinking, according to the Federation of Small Businesses (FSB).
The business group has launched its own manifesto – called Small Business, Big Ambition – which urges all parties to back small businesses as they continue to cope with the uncertainty caused by impending Brexit and a challenging economic outlook.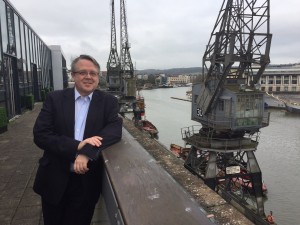 A key issue in the manifesto is tackling late payment – something successive governments have failed to address properly and still a major challenge for many small firms.
It also calls on whoever wins to:
secure a pro-business Brexit
create a level playing field for small businesses
improve working lives
build opportunity in every area of the UK
drive down the costs of doing business.
West of England FSB chairman Ken Simpson, pictured, said: "This election is incredibly important for small businesses and the self-employed.
"Our manifesto includes clear asks about how to make sure businesses can be confident in Brexit, how we can level the playing field to give a fair chance to SMEs and how government can help ensure better jobs and careers."
The manifesto also calls for direct action from government on issues of vital importance to small businesses such as late payment and the support offered to the self-employed.
"Small firms are too often paid late by larger firms, so we hope whoever is elected will be able to address this challenge, as well as making sure there is a level playing field in markets like insurance and on pensions for the self-employed," said Mr Simpson.
"The self-employed in particular often get a raw deal, missing out on both government benefits, including proper maternity pay, and the security of employed work. Our next raft of local MPs should address this, and not repeat the recent mistake of singling out the self-employed for tax rises."