West of England healthcare businesses looking to export their expertise, products or services to China will be able to get advice and support at a half-day forum in May.
With an aging but wealthier population of more than one billion, demand for healthcare is soaring in China and the country is set to become the world's fastest-growing healthcare market.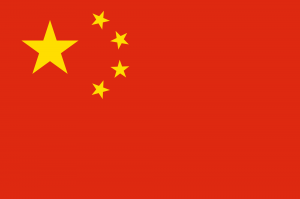 The Chinese government aims to train 150,000 doctors and 2m nurses by 2020 and Chinese healthcare firms are increasingly looking to partner with overseas businesses to build new hospitals, clinics and health centres.
Export opportunities are now worth around £12bn and UK expertise sector in is demand – creating huge opportunities for firms in all parts of the sector.
Among organisations giving guidance at the one-off event Bristol in will be Healthcare UK, part of the Department of Health, and UK Trade and Investment, which is planning future trade missions to China. Two healthcare firms already exporting to China will also feature."
The morning forum is being hosted by the Bristol & West of England China Bureau, backed by the Institute of Directors. It takes place on Thursday May 12 at HSBC's offices in Temple Quay.
Chris Born, a specialist with Healthcare UK and former chief executive of North Somerset PCT, said: "Opportunities in China include partnerships with major developers and investors which want to produce a series of hospitals, health clinics, care homes and home-based services for people in retirement communities, residential developments and city communities.
"For example, a major insurance company has set up a health and care subsidiary to set up and run thousands of care home and residential units in the Pearl and Yangtze River Deltas and the Beijing area.
"They are looking for partnerships with companies to provide good design of services, workforce roles and facilities, direct operation and management of services, training and education of staff and managers, good use of records, monitoring data and apps and quality improvement and management systems.
"Another company is developing a healthcare park in Yantai which will include health and elderly care facilities, a rehabilitation hospital, home-based health care and a nursing school as well as a university for older people and a cultural tourist centre. They want help with training, new technologies and the setting up of model services."
Bristol & West of England China Bureau director of business initiatives Richard Lowe said the event would provide firms with all the information they needed, whether they were experienced in the China market or taking their first steps towards doing business there.
The Bureau's director of market insights, Pete Read, added: "China's healthcare spending is expected to reach £695bn in 2020, implying almost 10% annual growth. The market breaks down into various segments across both urban and grassroots locations, each presenting issues as well as opportunities. The challenge for international companies is to target the right investments and products or services for the right market segments."
The event is suitable for public, private and charitable organisations of any size, including those offering products, services and education and digital systems related to hospital, primary, elderly and palliative care. It is by invitation only – anyone wishing to attend should email Richard@chinabureau.co.uk