The South West Innovative Manufacturing forum (SWIM) has been relaunched after the regional office of accountancy and business advisory firm BDO forged a new collaboration with Lloyds Bank Commercial Banking.
Lloyds Bank has joined founders BDO and existing partner EEF, the manufacturers' organisation, to drive forward the regional initiative that promotes and celebrates the successes of the region's manufacturers.
The first event under the new partnership will focus on sustainability and take place on March 11 at the Gloucestershire offices of global engineering giant Renishaw.
Attendees will be welcomed by Gareth Hankins, the company's manufacturing director and hear about Sustainability the Renishaw approach before a Q&A session and a site tour to finish.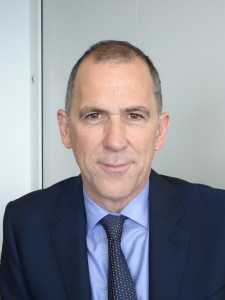 BDO regional tax partner and head of manufacturing Paul Falvey, pictured, based in its Bristol office, said: "The South West is home to a number of cutting-edge and truly world-class manufacturing companies; so what better place to relaunch SWIM than at one such example in Renishaw.
"Manufacturers across the South West ended the year on solid ground, with output and recruitment intentions continuing their upward trajectory. With low inflation and falling costs, combined with solid jobs growth and increased productivity, 2015 could be a year of real opportunity for the manufacturing community."
Tom Lloyd-Jones, Relationship Director at Lloyds Bank Commercial Banking in the South West, said: "Lloyds Bank Commercial Banking recognises how important the manufacturing sector is both here in the South West, and within the wider UK economy. We're proud to work with a wide range of manufacturers within the region, including Renishaw, to understand the opportunities and challenges they face."
EEF membership & external affairs manager Lindsay Lewis said: "EEF are pleased to continue to be a partner of SWIM and to help showcase the best practises that we have in the South West. Materials and resources are the lifeblood of our sector, and account for around 40% of manufacturers' costs. Getting to grips and managing these volatile costs is a must for all engineering and manufacturing businesses."
SWIM aims to encourage and inspire South West manufacturers to continually drive their businesses forward by providing a forum to share thought leadership, concerns and successes, as well as the opportunity to forge new relationships. Previous events included visits to the National Composites Centre, Numatic International, Swallowfield and the Bristol Robotics Laboratory.
For more information on SWIM, contact Cathy Hawkins (cathy.hawkins@bdo.co.uk) or Lindsay Lewis (llewis@eef.org.uk).