Commercial property consultancy Lambert Smith Hampton (LSH) is expecting further growth for its West-based public sector division following the appointment of Jaime Blakeley-Glover as regional director.
Jaime, pictured, who joined LSH in 2011, takes on the role alongside his current national position of consultancy director within public sector services.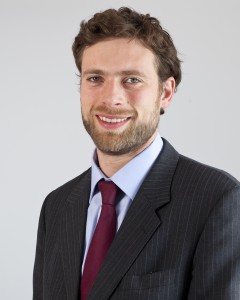 LSH has recruited seven staff to its regional office in Bristol so far this year so far and, with a further three appointments in the autumn, will have grown the team by a fifth in 2014.
Jaime said: "This is a very exciting opportunity and I'm looking forward to building on LSH's market presence in the West Country and our national public sector advisory capability.
"The public sector is a key market for us and numerous successes over recent years has allowed us to expand both our strategic commissions as well as the day-to-day contracts."
The firm, which works with Wiltshire Council, is one of the largest providers of property services to the public sector. Clients include more than half London's boroughs as well as local government, central government and health and emergency services nationwide.
It works with over 250 public sector clients to help use their operational portfolios more efficiently – cutting costs and ensuring property supports public sector services.
Head of the regional office Darren Sheward said: "This is a very exciting strategic appointment for us, and forms part of our wider strategy to grow the business and widen our breadth of services."
He said budgetary constraints and pressure on housing meant constant demands from public sector housing providers to do more with less.
LSH head of public sector services Stephen Armitage added: "Jaime's expanded role to focus on the West Country is key part of our plans to grown the division. As a region, the South West is very important to us.
"It is exciting to have a dedicated public sector capability in the South West to build on our current relationships and market presence in the region."
The office already works with Wiltshire, Bath & North East Somerset, Bristol City and North Devon District councils.