Nursery group Snapdragons, which started in a farmhouse near Melksham in 1998, is to open its eighth site after securing a £850,000 finance package with HSBC's Wiltshire Commercial team.
The new nursery, Snapdragons first in Bristol, will open in the summer in the converted Grade II listed Old Chapel in the Horfield. It will create 30 jobs and provide around 120 childcare places.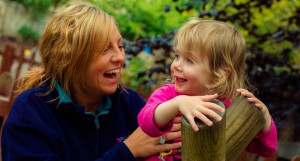 Snapdragons, which has three nurseries in Bath and Keynsham and four in Wiltshire, is a long-standing customer of HSBC. The bank has supported the business expansion over the past 12 years. The latest finance package has been allocated from HSBC's new £600m fund to support small and medium-sized firms in the South West. The deal led by the bank's senior commercial manager Kevin Wilcox.
Snapdragons was set up by Rosemary and Paul Collard, who built an extension on their Atworth farmhouse to open a 20-place nursery for local children, including their youngest daughter Isabelle.
The firm was runner-up for the Nursery World Chain of the Year and Nursery Management Group of the Year titles last year and also holds a prestigious Food for Life gold Catering Mark from the Soil Association for its nutritious, seasonal food using ethically-sourced, locally-produced food.
Rosemary Collard said: "We have been looking for an opportunity to expand to Bristol for some time and were just waiting for the perfect site, so we are delighted to have been able to buy The Old Chapel, Horfield.
"It's a beautiful building which will make an inspirational setting and we're looking forward to bringing our proven outstanding care to children and parents of this area."
HSBC Wiltshire Area Commercial director Paul Maddison said: "We are pleased to have been able to support this latest expansion. This will not only provide top-class care for local children, it also creates 30 jobs and boosts the local economy."