Asset finance provider Lombard has appointed Paul Jenkins as business development manager for its South West and South Wales regions.
Paul, pictured, who will be based in Bristol and report to director of asset finance David Connolly, will draw on his extensive experience in the vehicle rental sector to help businesses grow through investment. He was previously a relationship director with Fleet Hire.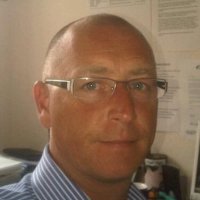 Surrey-based Lombard is the UK's largest asset financer provider and works with businesses ranging from small and medium-sized enterprises (SMEs) to large multi-national corporates.
Its products range from hire purchase, finance lease, operating lease, to sale and leaseback. It also has multi-specialist divisions that provide funding for sustainable energy, marine, aviation and technology products.
David Connolly said: "There is enormous potential in the South West and South Wales regions and, as we see the green shoots of recovery, it is important that businesses are geared up to take advantage of this.
"We want to work with SMEs across the South West and South Wales to help equip them for a more favourable business climate and to seize competitive advantage. We're expecting to lend in the region of £200m to SMEs this year in the form of asset finance in the South West and South Wales regions."